Orla Mulcahy BSc, Grad Dip, QFA
Orla holds an honours degree in Applied Mathematics and Computing from University of Limerick along with a Graduate Diploma in Computing. She worked with Kindle Banking Systems (Misys), leading suppliers of Wholesale and Retail Banking Solutions, where she gained extensive experience in the implementation and management of multiple large scale projects across banks and Financial institutions worldwide.
She also worked in Cognotec, leading ASP, enabling Financial Institutions offer automated Foreign Exchange and Money Market dealing services to clients, in the capacity of a Programme Manager. She is a Qualified Financial Advisor, and has been advising clients for over 20 years. Orla is a member of the LIA and past Chairman of the LIA – Limerick Regional Committee.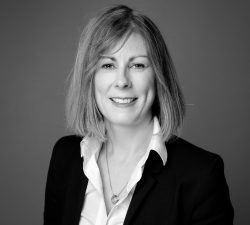 Hugh N Mulcahy FCCA AITI
Hugh has been practising for over 50 years. Hugh is leading the corporate finance department of MGM. Hugh advises a wide portfolio of clients and has accumulated a wealth of experience in both corporate affairs and the development of new business.  
He is actively involved in the affairs of MGM Capital also.  He was privileged to serve as President of the Munster Connaught Society of the Association of Chartered Certified Accountants. Hugh is a member of the Friends of the University of Limerick.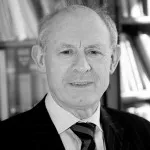 Enda G Gorman FCCA
Enda has been with the firm since 1995 and was invited into partnership in 2001. Enda previously worked in both industry and practice in the UK, US and Ireland. He has managed the accounting and auditing process of a wide range of businesses and contributed to many tax consultant and investigative type assignments. 
Enda is particularly strong in advising on computerised accounting systems for small businesses and has lectured on same. He is a fellow of the Association of Chartered Certified Accountants. He also holds a Bachelor of Commerce Degree, a Higher Diploma in Education and is a finalist in the Institute of Taxation in Ireland.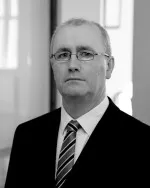 Neil W Mulcahy FCA CTC
Neil qualified as a Chartered Accountant in 2000 having trained with Grant Thornton (Dublin). In 2019, he qualified as a Chartered Tax Consultant. His main area of work is taxation. Succession planning, corporate restructuring, and advising SMEs to create tax efficient business models are his main areas of focus.
He holds a Diploma in Insolvency & Corporate Restructuring with The Law Society of Ireland. His insolvency experience covers, Court Liquidations, Creditors Voluntary Liquidations & Fixed Charge Receiverships.